HOW TO USE MIRO

We mainly use Miro as our whiteboard tool during our live sessions in order to collaborate & learn together remotely.
Discover how Miro works!
ESSENTIAL FUNCTIONALITIES
Miro is an online whiteboard platform that facilitates real-time collaboration among teams. During our live sessions, you and your team can seamlessly work together, leveraging a digital canvas to participate in diverse exercises aimed at reinforcing your newly acquired knowledge. As part of your learning experience, it's important to familiarize yourself with the fundamental functions of Miro, such as navigating the board and adding content, ensuring a seamless and enjoyable learning journey.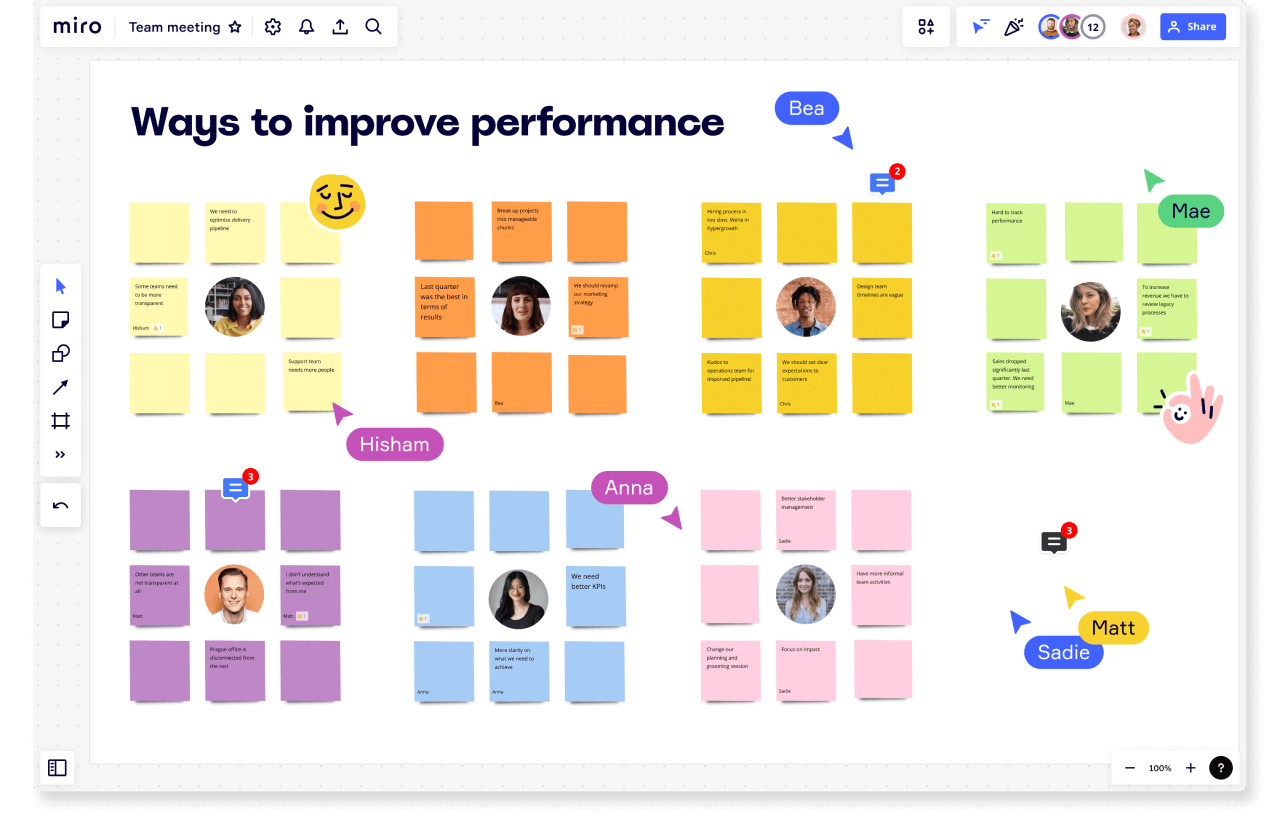 MIRO LITE
You prefer more of a "learning by doing" approach? We got you!

Try to use Miro yourself with Miro Lite or create a free account to discover and get familiar with the most important functionalities in the tool bar such as adding sticky notes, comments and more!